The character of the fort, which was built as a method of intimidation instead of protection, has not changed, even though parts of it have been symbolically demolished after the Austro-Hungarian Compromise of 1867. We have further demolished the walls in our design; therefore, the Citadel does not appear as a closed-off, impregnable mass anymore. The walkway encompassing the building and the ground floor of the fort together create a contiguous public space accessible to the residents of the city.
A public bath is located above the accessible, public spaces of the ground floor of the building. We have placed the bath within the castle walls as a new element with its perforated spatial structure allowing for the air and light to pass through freely.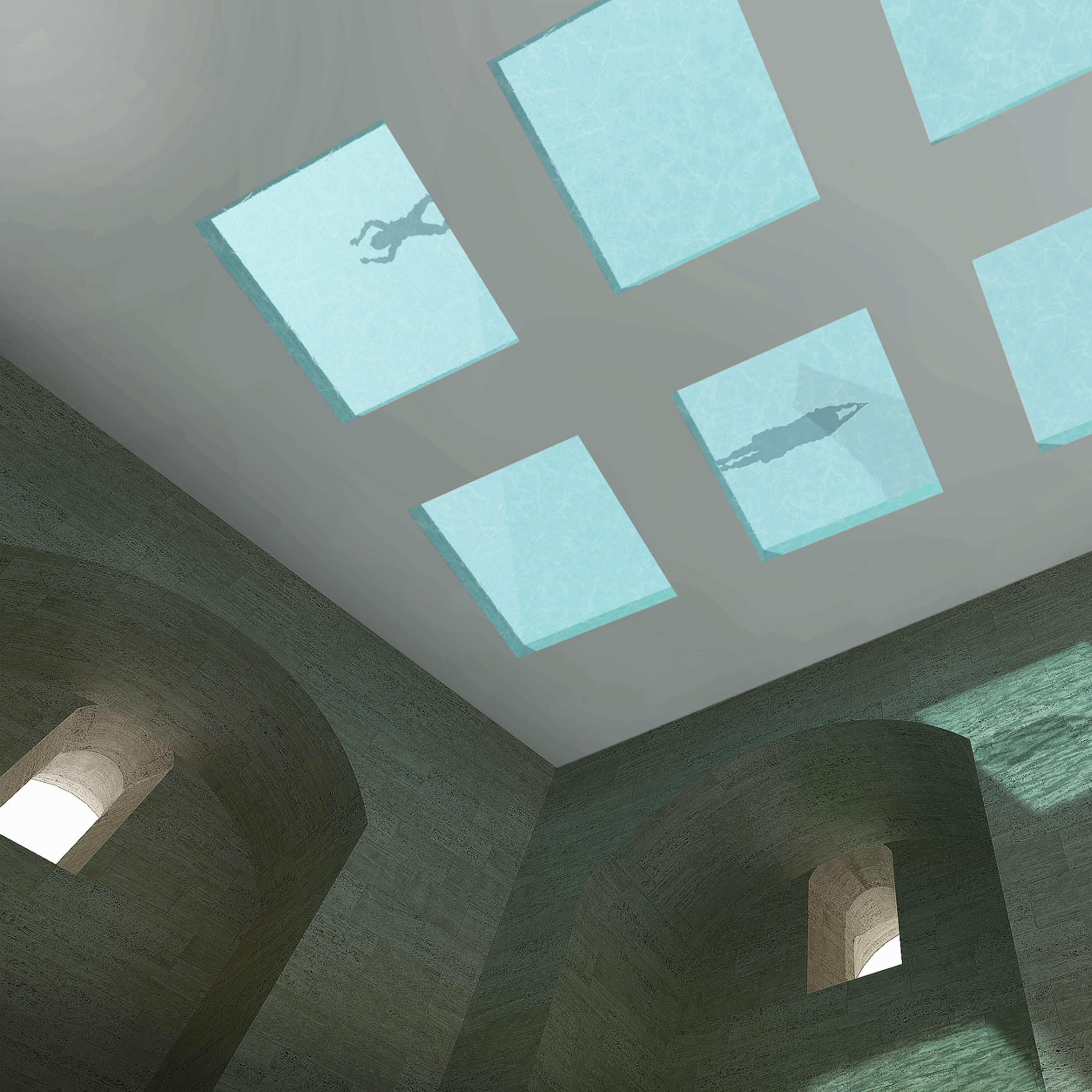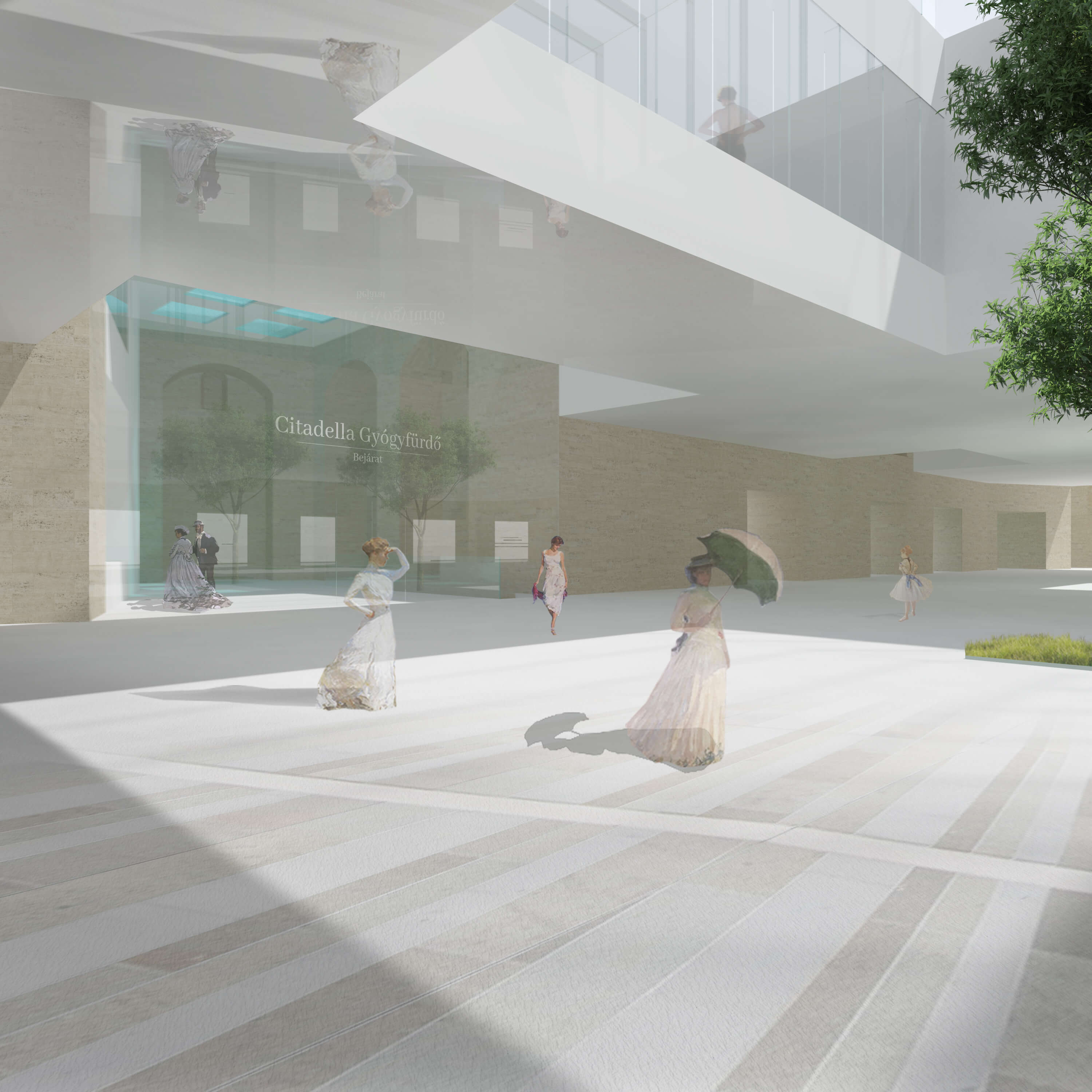 The service units and the closed rooms of the wellness are arranged in the interior areas while the pools are near the enveloping walls. The recreational experience is heightened by a new impulse by creating a direct visual connection between the cityscape and the bathers. We have placed an event centre in the round bastion of the Citadel.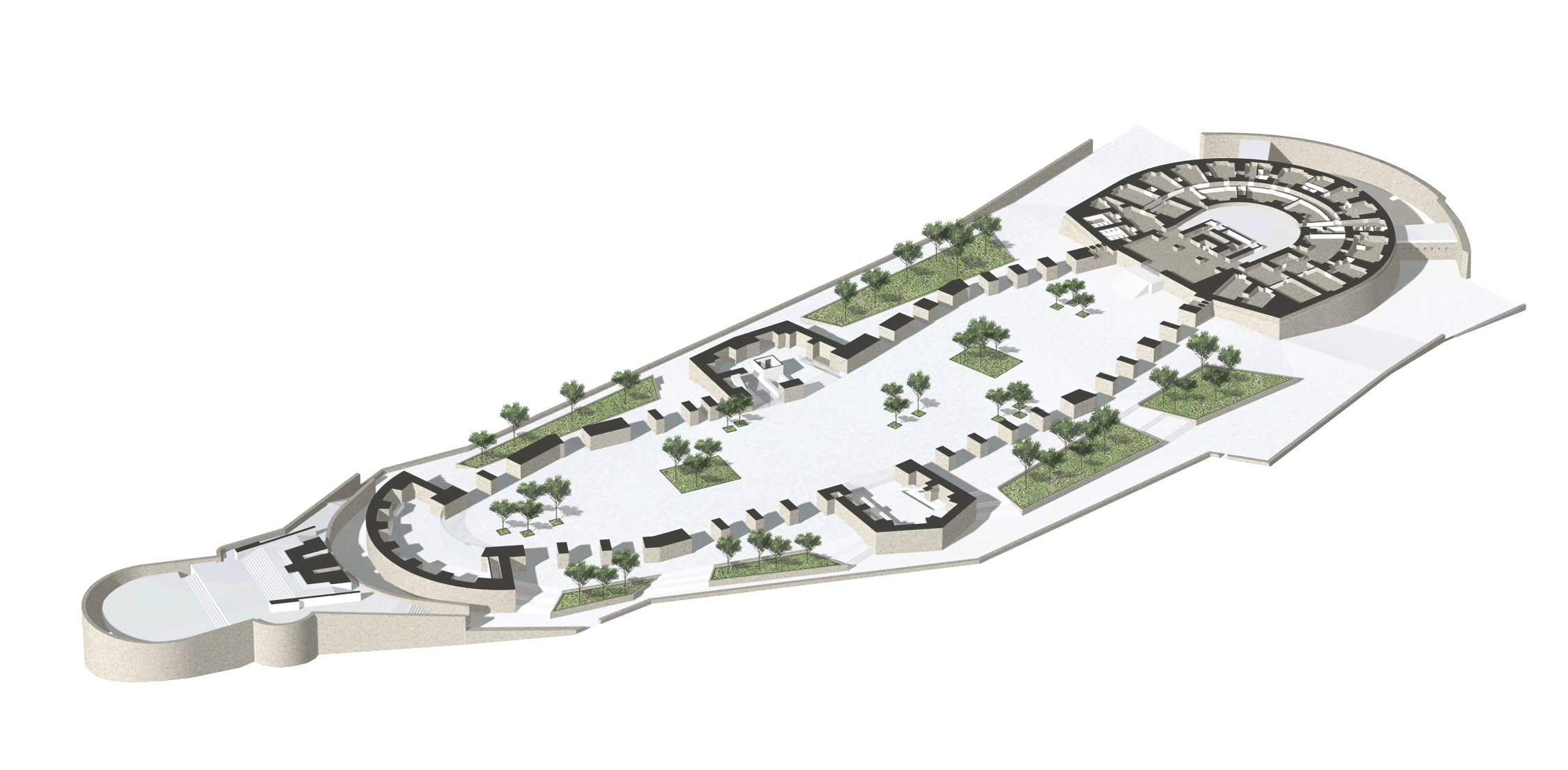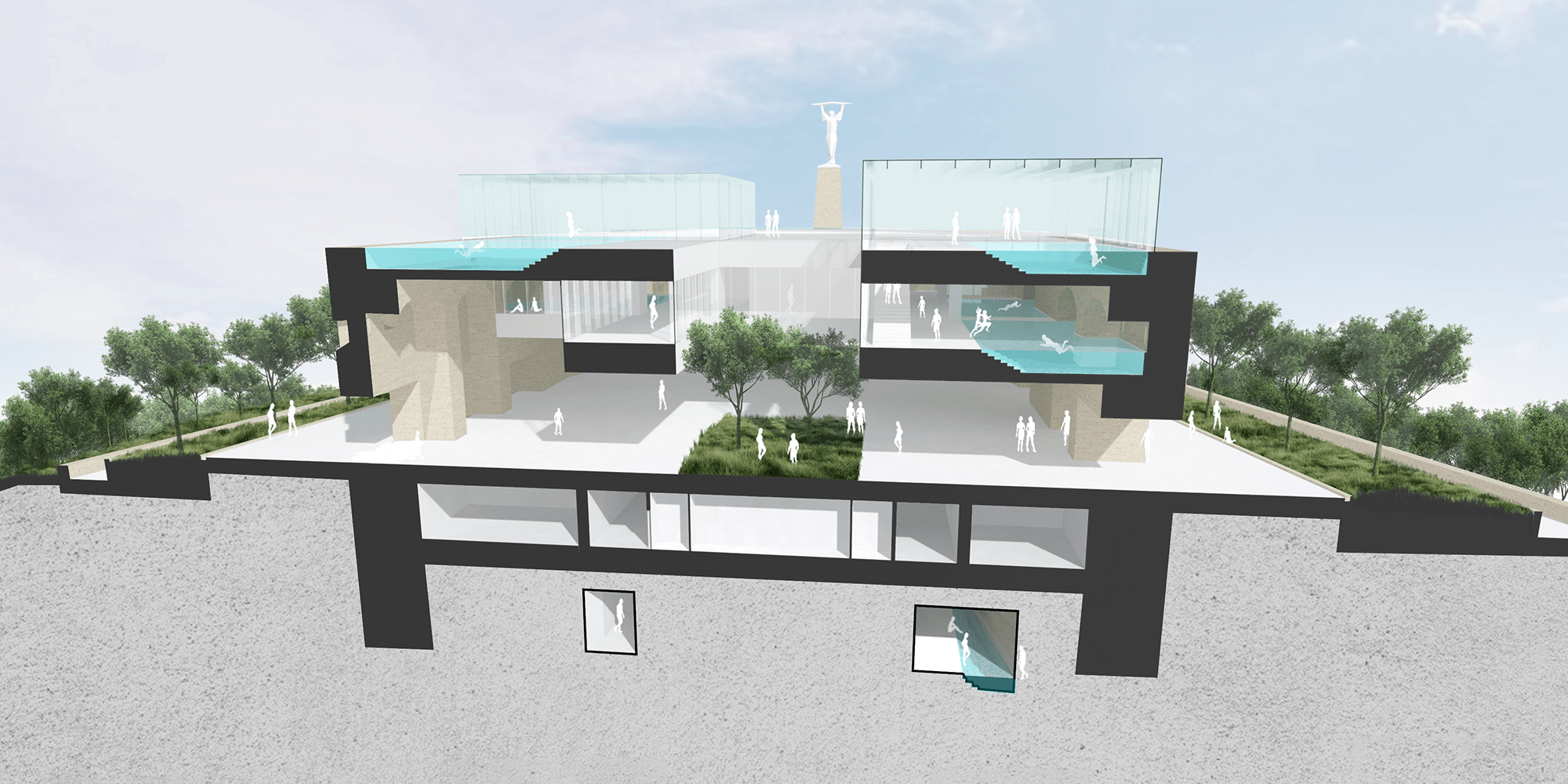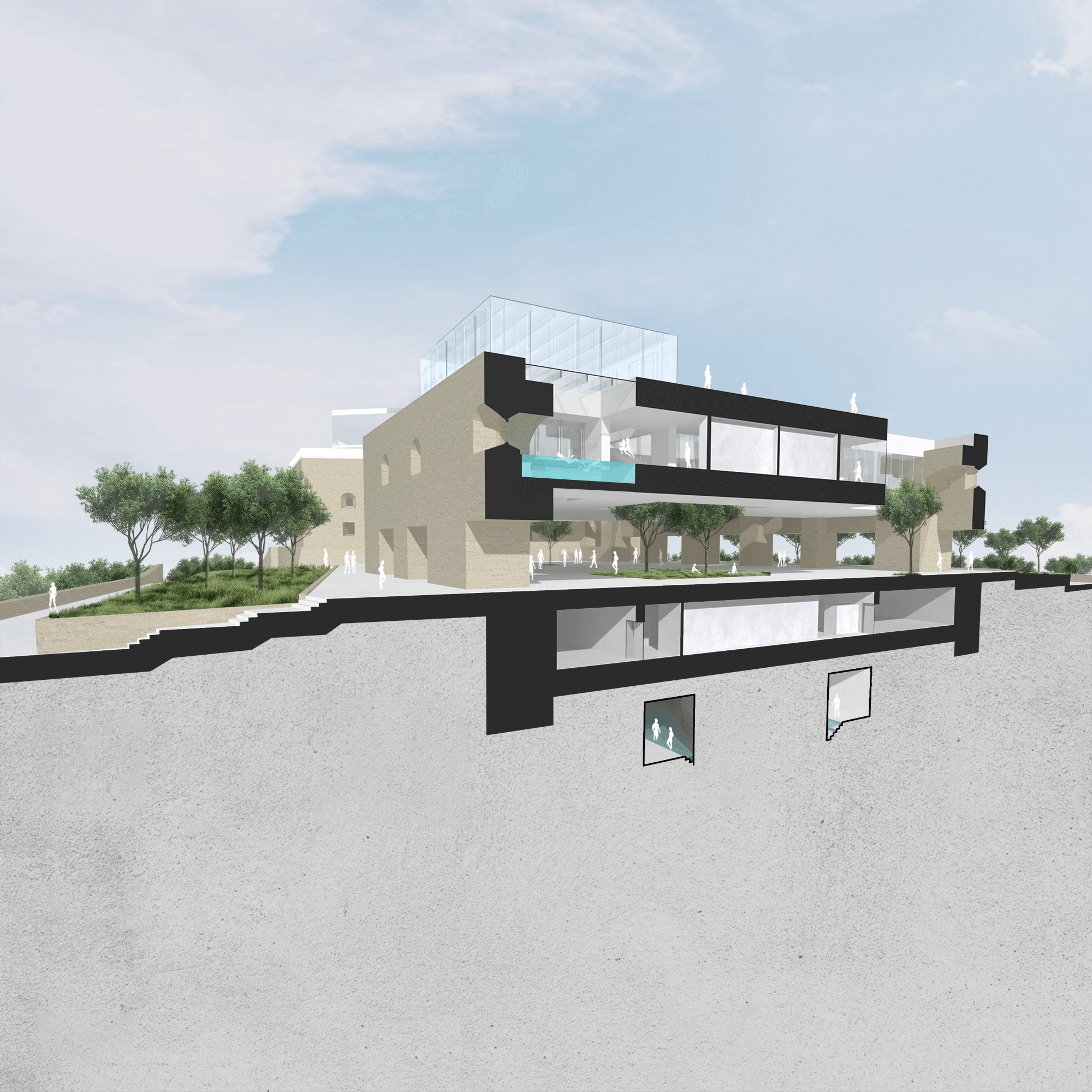 The atmosphere of the pools by the windows of the interior of the first floor is more intimate. The upper surface of the pools on the second floor reaches the top of the castle wall, where the pools with panoramic views to the city centre are placed.  Some of the pools on the roof are open, however, some have opening roofs.