The Városmajor Park is currently a crowded area, its values fade into the background due to over-use, therefore we started the process of designing the Open-air Stage by reorganising the park.
There are essentially three major function-groups: the cultural, sports and recreation functions; their place in the park, their connections with each other are currently undefined. We are still using these major functions as a base; however, we have assigned them zones to organise them, the zones aligning along the length of the park. The culture and sport zones are placed around squares. The market, book fair, thematic events, ice skating ring in the winter are placed around the square of the culture zone.
Two roads run through the park lengthwise, parallel with each other, connecting the two squares. The area in between is the most sheltered zone, which is assigned to the outdoor sporting grounds, playground, dog park, outdoor gym, chess tables and the Open-air Stage.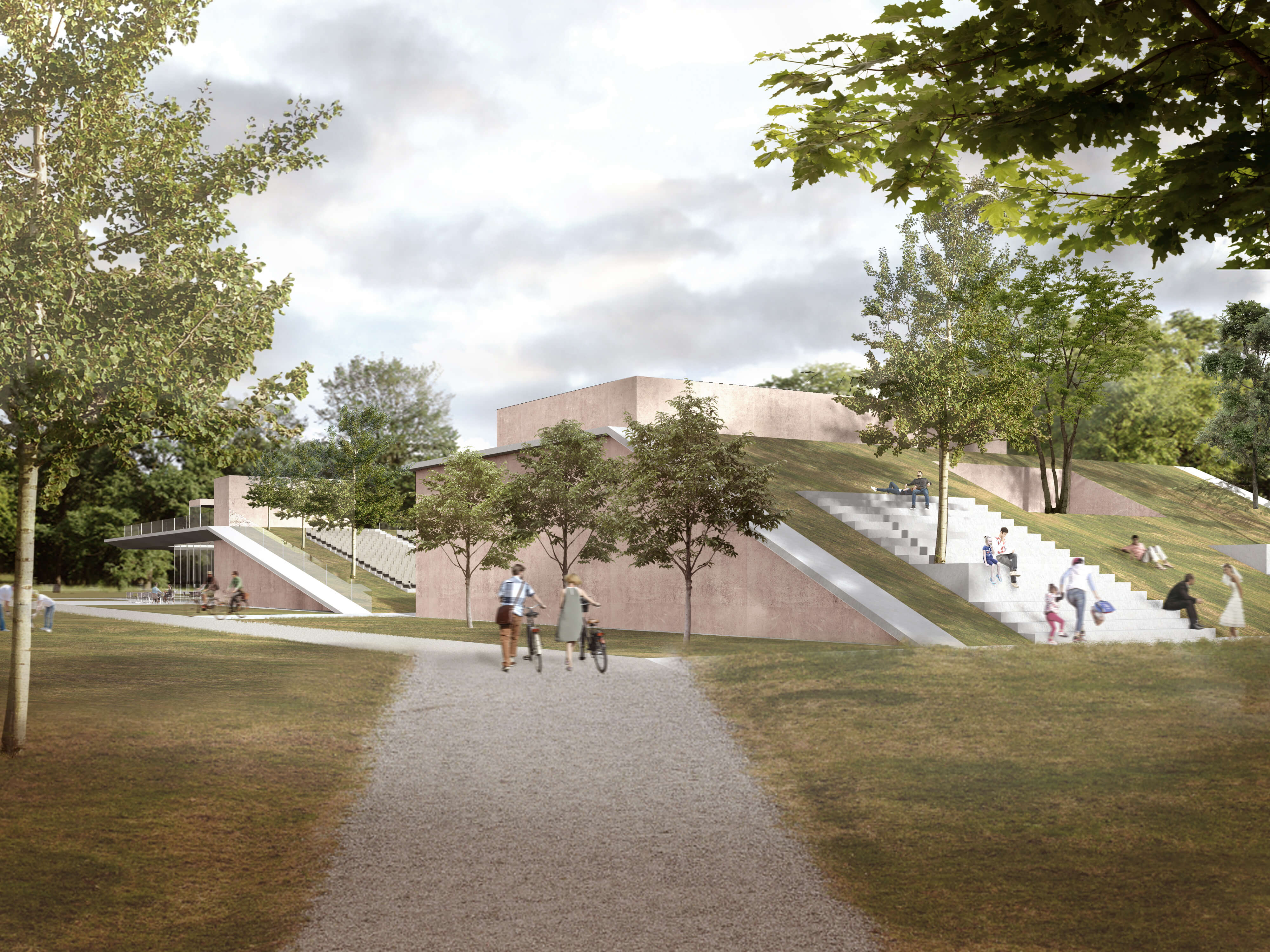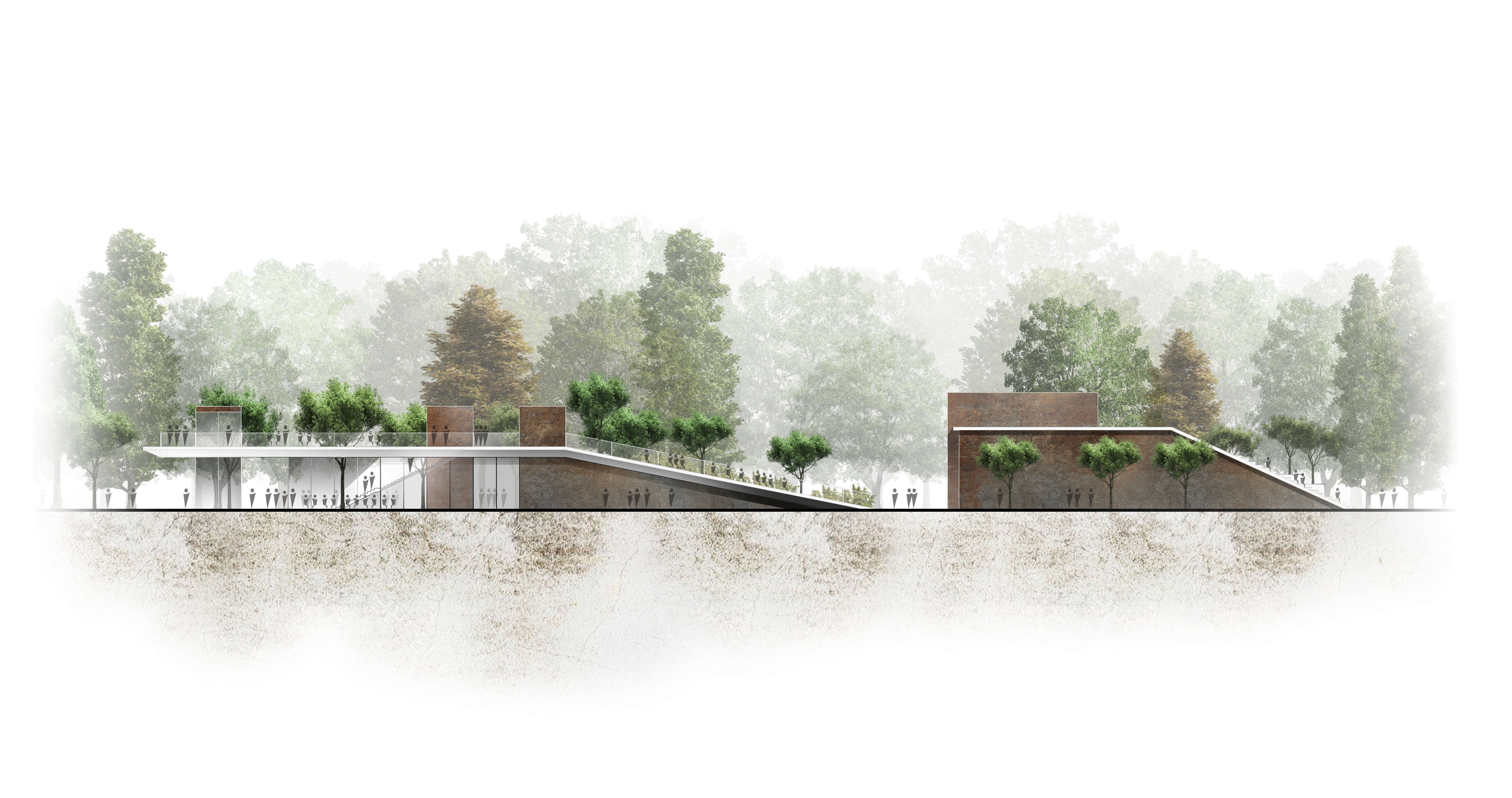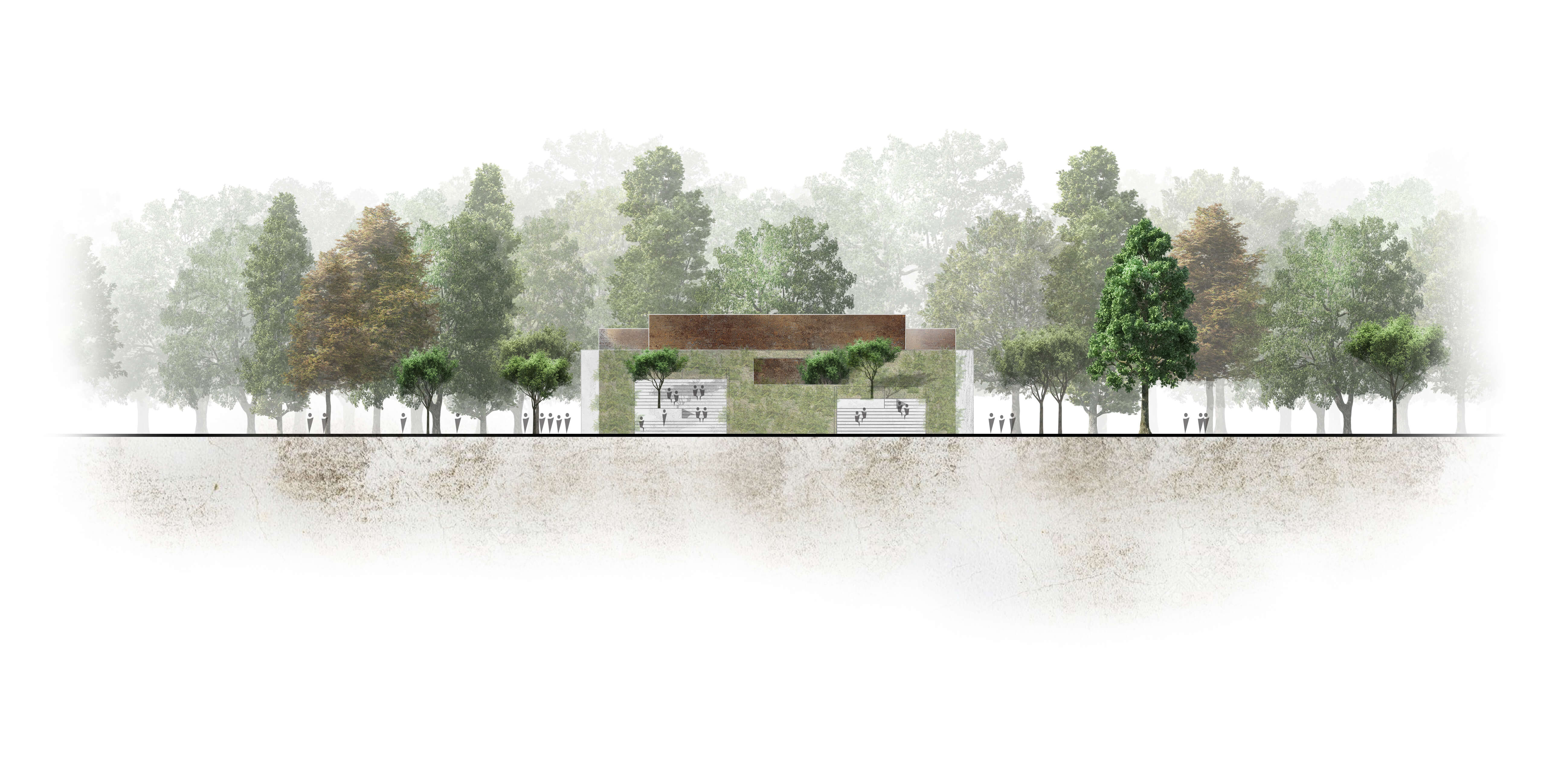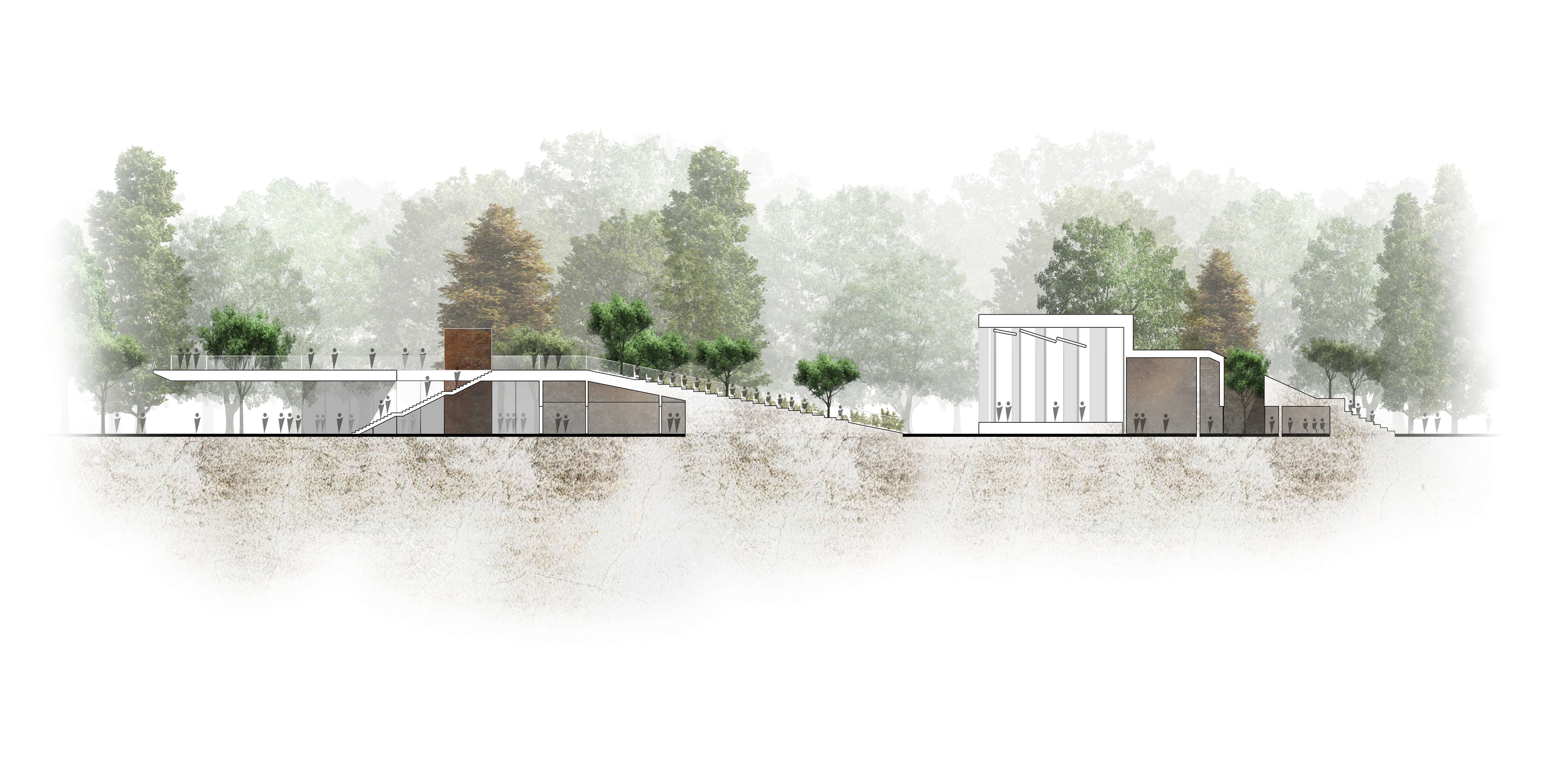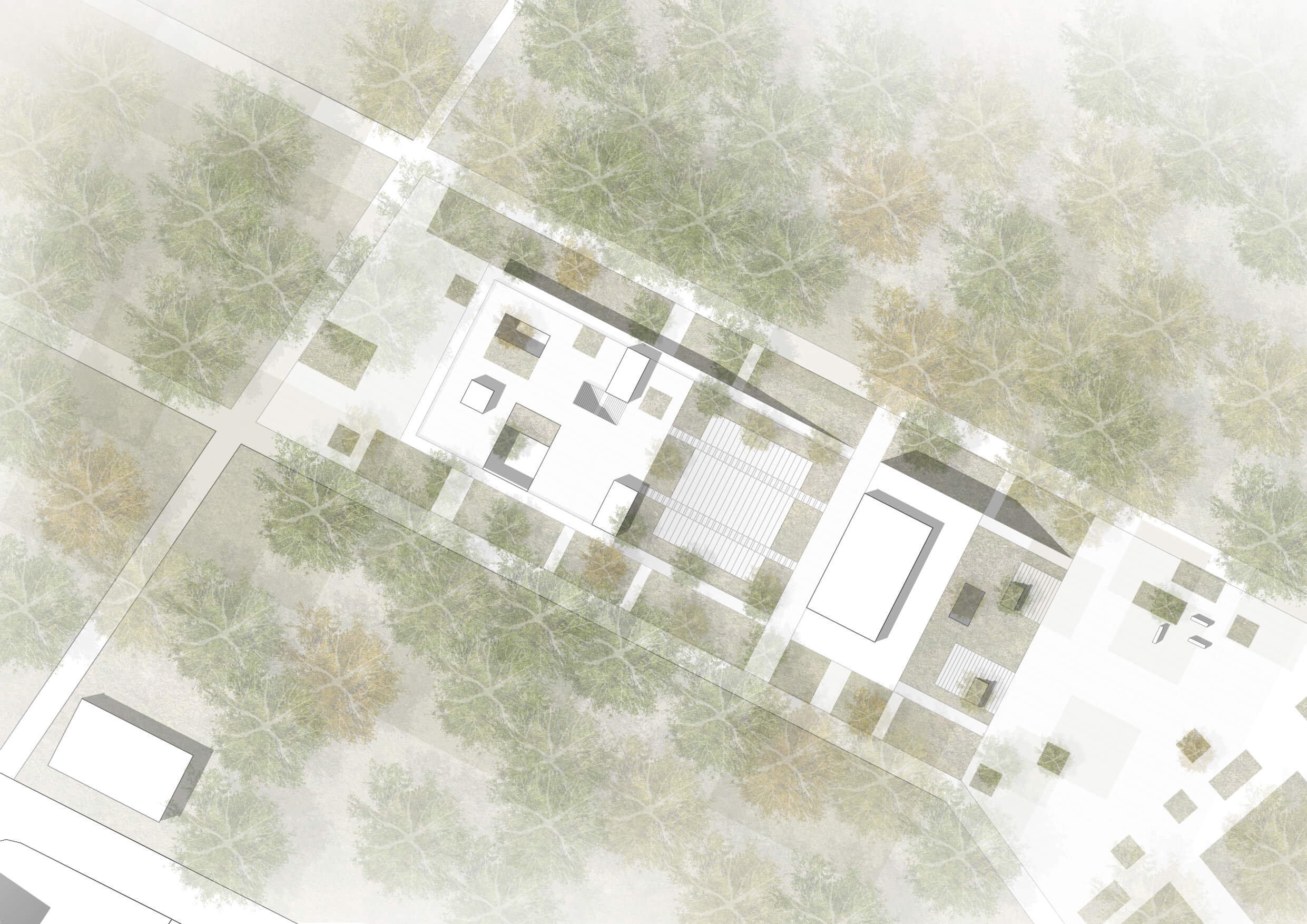 By elevating the areas frequented by the audience, we raise people who are waiting for a play or resting during a break among the tree canopy. This way the interior of the building including the auditorium is surrounded by nature instead of fences and walls, its interior opens towards the nearby grove, while at the same time the monitoring of purchased tickets is also ensured. The roof transitions into a slope, creating stands.